You may have heard about sublimation around the internet and wondered what it was. Maybe you looked into and thought "😱 There's NO way I can do that, it's way too complicated!".
I am here to tell you YES you can do it! NO it's not complicated! And YES you're going to get very addicted to this process! 😉
Before we get started on the hows, let's get define the what. Sublimation is a process that, using special inks and paper, transfers a printed image onto something else. In this case, that something else is going to be HTV! Sublimation is a VERY exciting way to create glittery pictures for shirts, stunning gradients for backgrounds, or unique patches for the little scout in your life.
The possibilities are ENDLESS  with sublimation and that's why I'm so excited to share this with you today!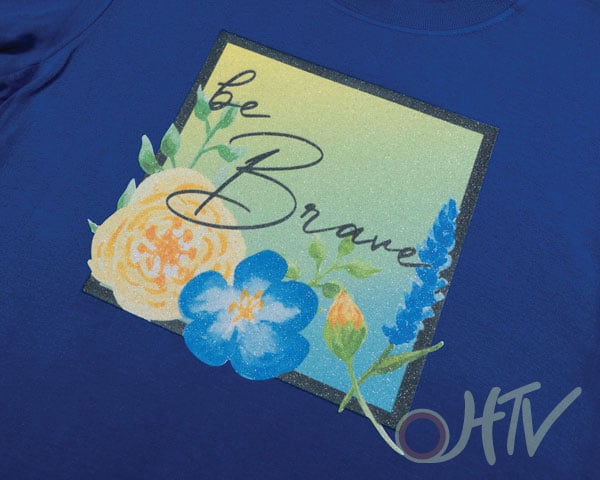 Now, before we get started I do need to state you DO need a heat press or a Cricut EasyPress 2 for this process as well as a specialized printer, inks, and paper. The heat press or EasyPress 2 is because sublimation requires very high heats- like 375-390° high! The EasyPress 1 will not work for this because it's maximum temp is 350° and that's not gonna cut it here. If you're using a Cricut EasyPress, PLEASE remember to use some sort of heat safe base or mat because it's gonna get crazy hot up in here! Always play it safe when pressing friends!
As for the sublimation printer, there are many different brands and printers that you can buy! A quick Google is going to bring up a great list for you. Personally I use a Ricoh printer and I'm very happy with it. The inks you get are going to have to work with the printer you get but make sure it's for sublimation.
Sublimation Paper
Sublimation Printer
A great picture or gradient
ThermoTape (Optional)
Step 1: Find or Make Your Image!
We're going to start this assuming you've got the sublimation printer and/or are borrowing the use of one from a very generous friend. 😉
The first thing you're going to want to do is, well, get an image to print! For this how-to, I asked our resident art wizard Kortni to whip me up something fun to print. Because we love our customers, we've got the downloadable link for this image right here! It'll need to be flipped later so we went ahead and did that for you.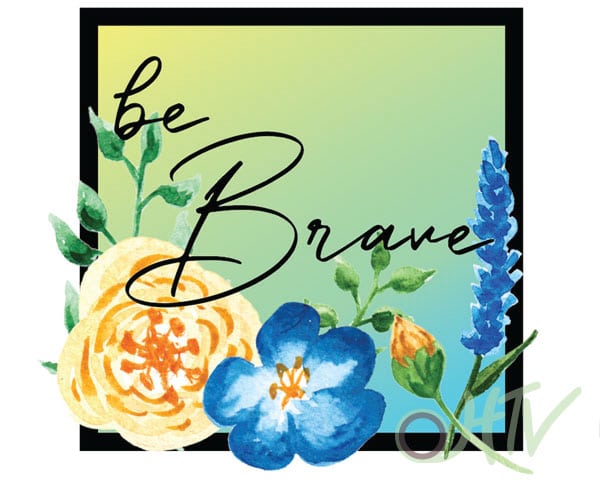 Once you have your image, you'll want your sublimateable HTV to be cut the right size for it. There are two ways to go about this- one, you can sublimate the material in advance and cut it out yourself with scissors. But if you want something a little more precise, you can use your cutter to cut out the shape in advance which is what we're going to do!
If you have your own image and want to pre-cut your material, what you need to do is pop that image into your program and get it traced. Pull in the cut line a little bit- you want the image to take up 100% of the material without any gaps. Having the image overprint a little will help avoid this!
Once you have the cut file ready to go, be careful NOT to resize it or it'll effect how the sublimation lines up!
To make this easier, we've got the cut file for you as well! We've got this one FOR FREE down below.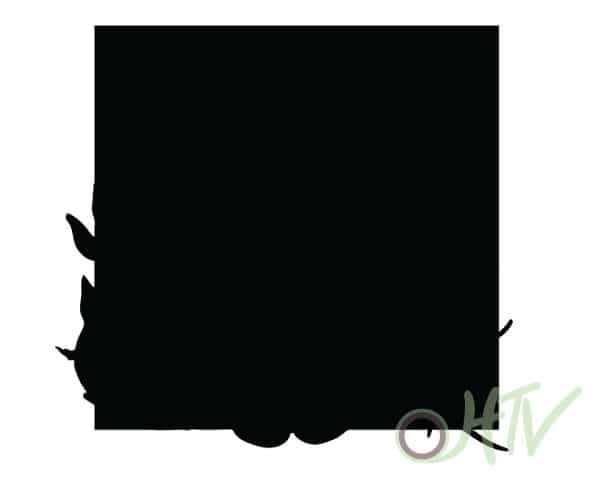 Now that we have our printable ready to go, it's time to print!
Open your picture and make sure it's reversed. Click "Print" or if you're on a PC, push Ctrl and P on your keyboard at the same time. This will open the Print dialoge box!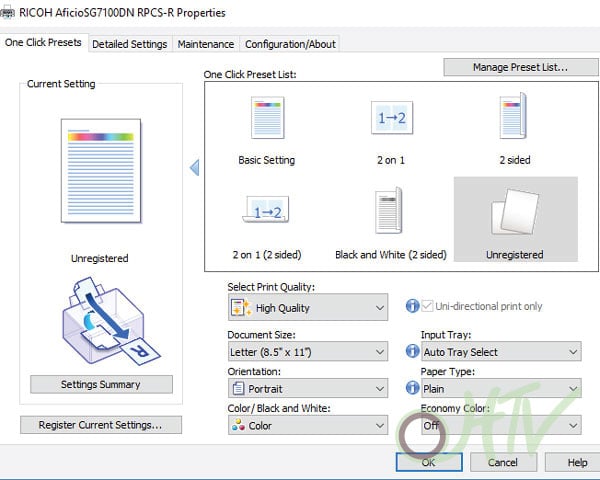 If your printer has the setting "High Quality", make sure this is selected! This will make sure your picture is printed well.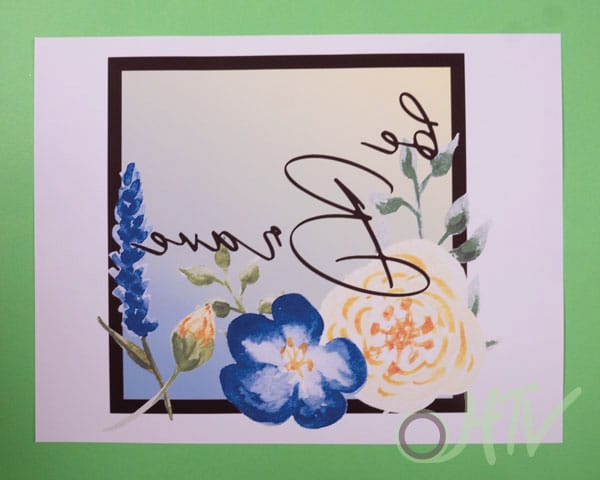 The picture will look a little washed out- that's okay! The inks activate with heat and brighten.
Once it's printed, I find cutting along the edge of parts of the design helps to line it up. Since this design has lots of edges, I cut along those edges. Later, this will make it super easy to get everything lined up perfect! You don't have to cut ALL the edges out perfectly, just enough to get it lined up well.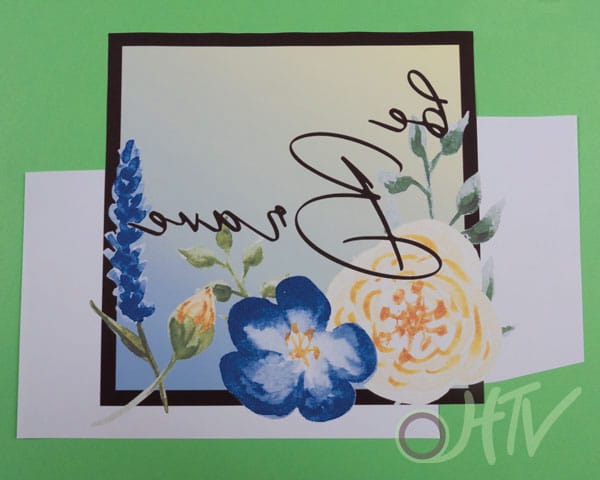 We have our image printed and ready to go- now it's time for the HTV!
Before we cut our HTV, we have to do something important- make sure it's sublimation friendly! Not all HTV is sublimatable. Luckily for you, we make sure to tag all the material that you can sublimate as sublimatable. Click the link below to see a list!
For this project, we decided to use GlitterFlex® Ultra Combo color, White/Silver! The white helps the color stay true to the original design and the silver helps add the sparkle!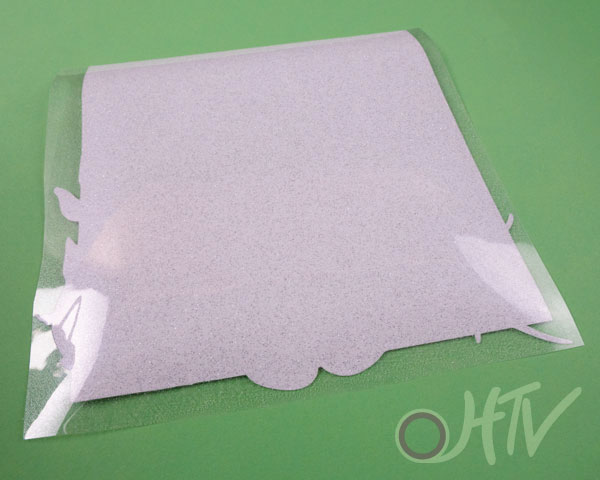 Once the material, weed the excess material. Now you're ready for the first press!
Since we're pressing GlitterFlex® Ultra, make sure your press is set to 330° F, 5 Seconds.
"Wait, 5 seconds?," you might be thinking. "That seems short, right?" That's correct! Normally, you press for 12-15 seconds. And if you're doing one layer, you ABSOLUTELY do this! But since we're about to crank this press up to 375° F and press again, it's fine to just make sure it's adhered to the shirt. It'll get the rest of the time it needs and then some!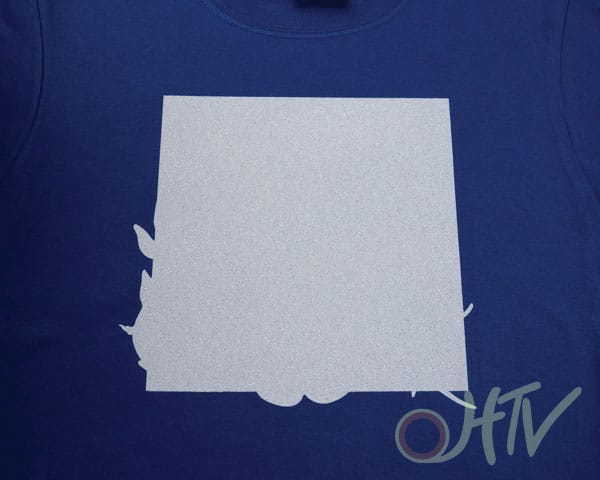 All pressed! 5 seconds should work just fine if you've got your pressure set correctly. If you find it's peeling up a bit, press it again for a few more seconds. With our glitter pressed, let's get ready for SUBLIMATION TIME!
Step 5: Sublimation Time!
Remember when we cut the edges of sublimation paper? Here's where it comes in handy! Use the edges you've made on the design and line it up with the pressed material. Once we're lined up, we're ready to press.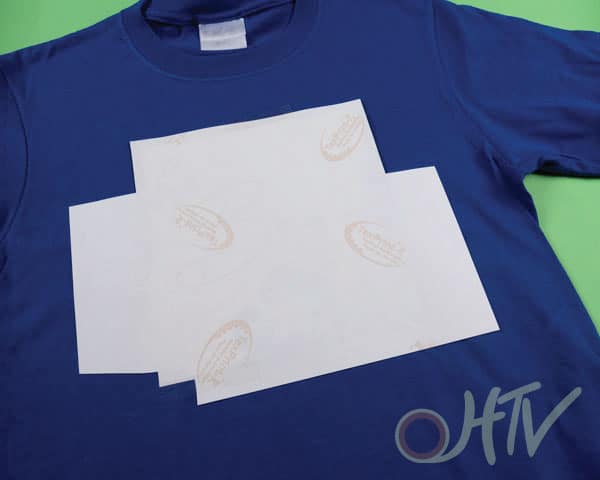 To make sure it stays EXACTLY where we want it, we used some ThermoTape here! This tape is a GREAT lil' helper- it's heat press safe and allows for very precise layering. Sometimes you don't have a sticky carrier (like here, we're using paper!) or sometimes you've cut with your scissors sooooo close there's not much sticky left. ThermoTape is your best friend in these scenarios. You can see in the closeup I have this taped down. It's not required but is a big big help!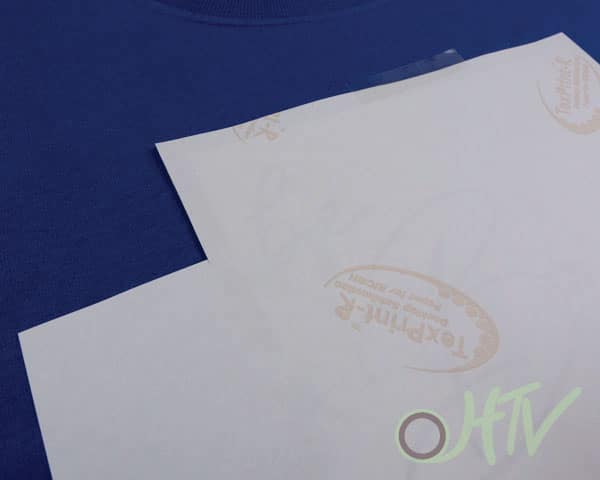 To sublimate, set your press to 375° F, 30 Seconds. It takes a higher heat and longer time for the inks to transfer to the sublimatable material. Press the HTV, remove the paper, and then boom! We have a finished product!
Step 6: Bask In The Glory of Your AMAZING Sublimated Project!
Take a step back and back in the glory of your amazing new project. Look at that! Who did that? YOU did that. And it was easier than you thought, huh? 
We have lots of sublimateable materials, like this DesignFilm pictured below! DesignFilm is a lot of fun to use- it's made of pre-cut material, so you just cut out by hand the shape you want and press. After it's pressed, you can sublimate onto it! Gorgeous and oh so simple.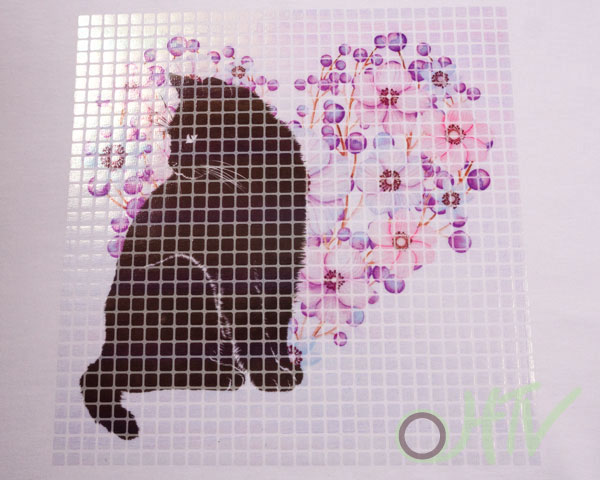 I love this process and I really hope you do too. We'd LOVE to see what you make with sublimation! Tag your pics with #HTVLove so we can see them! When you reblog with #HTVLove on Instagram it grabs our attention and (with your permission) we may use it on our customer shots page!
Thanks for reading and if you liked this post, please share it with alllllllllllll your friends! In the comments, let us know what how to you'd like us to do next. Have a great day!
-Rebecca at HeatTransferVinyl.com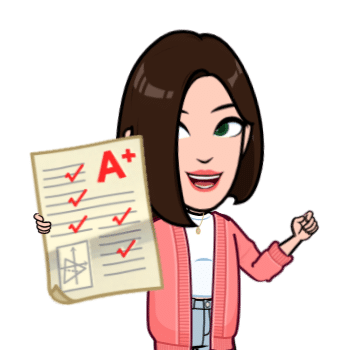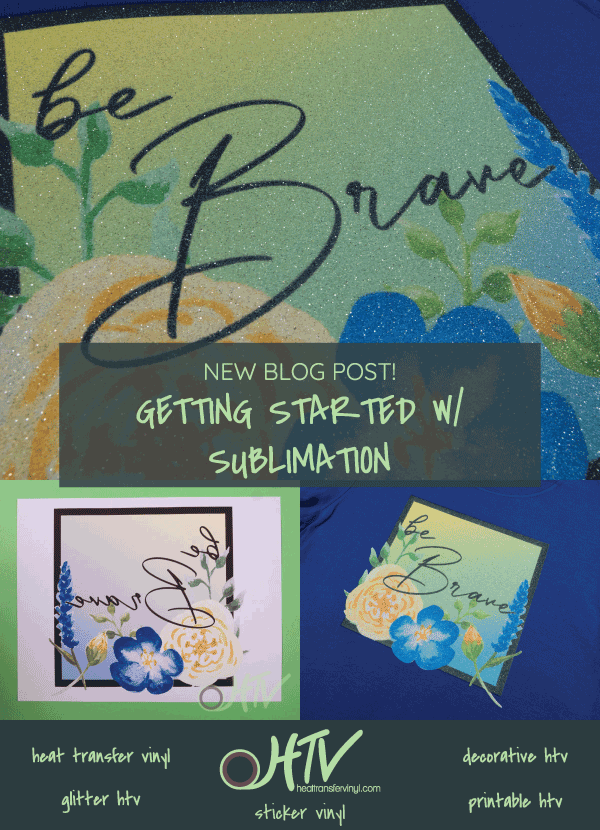 Check out our most popular products!
Sale!

$

1.50 Prices including tax: